Dentist in Ashok Vihar, Delhi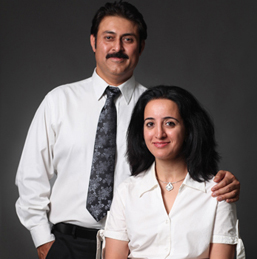 Arora's Dental Clinic , one of the Best Dental Clinic in North Delhi is situated in Ashok Vihar , a posh area of North Delhi NCR as a clinic - cum – residence in the ground floor. The clinic provides its own ample parking space, quite different from congested areas of Delhi.

Arora's Dental Clinic – a multi speciality Dental Clinic in Ashok Vihar was established in 1997 . Its being managed by Dr. Aman Arora, MDS (Prosthodontics) & Dr.Dimple Arora (Oro-Dental Surgeon) and eminent team of specialists.

This Dental Clinic in Delhi focuses on dedicated high quality precision dentistry with guaranteed treatment and high success rates at affordable price.
We Specialized in :-
Orthodontics ( Braces ) : Dental braces are devices used in orthodontics that align and straighten teeth and help to position them with regard to a person's bite, while also working to improve dental health.For patients with crooked or crowded teeth & jutting out teeth, Arora's Dental Clinic ,offers the Best Orthodontic Treatment in Delhi having all options like Tooth colored braces, Lingual Orthodontics,Invisalign,Clear path Aligners, Invisible braces etc by one of the Best Orthodontist in Delhi delivering great smiles you have been expecting.
Cosmetic Dental Treatment : Dr. Aman Arora , one of the Best Cosmetic Dentist in Delhi provides the finest work in Cosmetic Dentistry at Arora's Dental Clinic . He specializes in teeth replacement either by , Comfort Dentures - Flexible & High Impact unbreakable dentures ,dental implants and crowns & bridges with variety of options like PFM , Zirconia ,e-Max , CAD CAM designed etc. Smile Makeover by laminates/veneers ,Full mouth rehabilitation of worn down dentition add to his credit .Dr.Dimple Arora specializes in everlasting tooth colored composite fillings with minimal drilling & perfect bonding & teeth whitening by World Class Premium Teeth Whitening system.
Dental Implants : If you have a missing tooth or teeth then Arora's Dental Clinic offers teeth replacement by one of the Best Implant Dentist in Delhi by brands such as Nobel Biocare, Biohorizon, Dentsply, Osstem, Leader, Adin etc by the Best Implantologist in Delhi. As we do meticulous treatment planning & expertise in finest surgical protocol, we assure you very high success rates & comfort level.